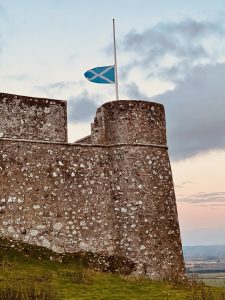 It was with great sadness that we heard from John, that his darling wife Elizabeth had passed away on Saturday 23rd October at the hospital in Melrose.
Elizabeth was suffering from Alzheimer's dementia but had a stroke in September and had been in hospital since then. She died peacefully in her sleep.
Elizabeth was a charming, hospitable and caring lady who I had the chance and good fortune to meet on several occasions. She would have celebrated her 90th birthday a few days ago.
Our thoughts are very much with you John.
Charles Home
HCPT Trustee